Access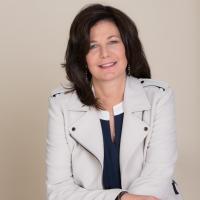 (Pharmaco)-Epidemiologist with over 25 years of experience in the health care environment including clinical drug research, drug safety, health outcomes, database studies and other observational research. Owner and principal of Bohn Epidemiology, LLC (www.bohnepidemiology.com).
Thorough understanding of epidemiology, health economics and outcomes research, and risk management. Global experience with study design, protocol development, study implementation and report/manuscript writing.
Key Publications
Bohn RL, Cooney M, Deodhar A, et al. Incidence and prevalence of axial spondyloarthritis: methodologic challenges and gaps in the literature. Clin Exp Rheumatol 2018 Mar-Apr;36(2):263-274.
Gagne JJ, Rassen JA, Choudry NK, Bohn RL, Patrick AR, Sridhar G, Daniel GW, Liu J, Schneeweiss S. Near-real-time monitoring of new drugs: an application comparing prasugrel versus clopidogrel. Drug Saf 2014;37(3):151-161.
Patorno E, Glynn RJ, Hernandez-Diaz S, Avorn J, Wahl PM, Bohn RL, Mines D, Liu J, Schneeweiss S. Risk of ischemic cerebrovascular and coronary events in adult users of anticonvulsant medications in routine care settings. J Am Heart Assoc 2013;2(4):e000208.
Velentgas P, Amato AA, Bohn RL, Chan KA, Cochrane T, Funch DP, Dashevsky I, Duddy AL, Gladowski P, Greenberg SA, Kramer JM, McMahill-Walraven C, Nakasato C, Spettell CM, Syat BL, Wahl PM, Walker AM, Zhang F, Brown JS, Platt R. Risk of Guillain-Barré syndrome after meningococcal conjugate vaccination. Pharmacoepidemiol Drug Saf 2012;21(12):1350-1358.
Bykov K, Bohn R, Ewenstein BM, et al. Use of Bypassing Agents and Risk of Thromboembolic Events in Patients with Haemophilia and Inhibitors. Thromb Haemost 2017;117(12): 2267-2273.