Access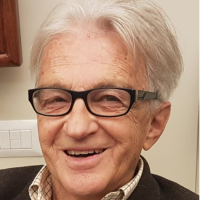 Prof. Pier Mannucio Mannucci
He is Emeritus Professor of Internal Medicine. From 2010 to 2015 he was Scientific Director of the Research Hospital Cà Granda Foundation in Milan. He was formerly Professor of Internal Medicine and Chairman of the Department of Medicine and Medical Specialties at the Maggiore University Hospital of Milan. He was also director of the Angelo Bianchi Bonomi Hemophilia and Thrombosis Center, a clinical unit and associated research center characterized by long-lasting expertise in the field of hemorrhagic and thrombotic disorders. He was given awards and prizes by professional and learned organizations, such as the International Prize by the French Hemophilia Association, the Murray Thelin Award by the USA National Hemophilia Foundation, the Distinguished Career Award and the Robert Grant Medal by the International Society for Thrombosis and Haemostasis, the Ham-Wasserman Lecture Award by the American Society of Hematology, and the Jean Bernard Award of the European Hematology Association. From 1996-1997 he was President of the International Society for Thrombosis and Haemostasis and from 1998 to 2006 Editor-in-Chief of the official journal of the Society, the Journal of Thrombosis and Haemostasis. From 2009 to 2018 he was Editor-in-Chief of the European Journal of Internal Medicine and from 2018 to present Associate Editor of Haematologica and Blood Transfusion.
Key Publications
1. Mannucci PM. Hemophilia therapy: the future has begun. Haematologica. 2020;105:545-553.
2. Mannucci PM. Treatment of Hemophilia - More Amazing Progress. N Engl J Med. 2020;383:1068-1070.
3. Mannucci PM. New therapies for von Willebrand disease. Blood Adv. 2019;3:3481-3487.
4. Franchini M, Mannucci PM. The history of hemophilia. Semin Thromb Hemost. 2014;40:571-576.
5. Franchini M, Mannucci PM. Hemophilia A in the third millennium. Blood Rev. 2013;27: 179-