Pharmacokinetics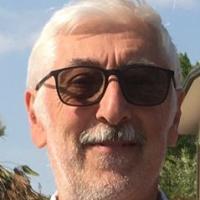 Dr Francesco Bernardi is a Professor of Biochemistry at the University of Ferrara. After completing his research and laboratory training as doctoral fellow at the "Cooley's Anemia Biochemical Study Centre and at the Centre for Biochemical Studies of Pathologies of the Human Genome, he was appointed as Associate Professor of Molecular Biology at the Biochemical Institute. He acted (2005-2011) as Director of the Department of Biochemistry and Molecular Biology and as Vicariate Rector (2010-2015) of the University of Ferrara, where he also conducted (2008-2017) the PhD programs in "Biochemistry Molecular Biology and Biotechnology" and "Biomedical Sciences and Biotechnology".

He explored the translational readthrough over nonsense mutations in FVII, FIX and FVIII deficiencies and rescued the expression of splicing mutations in coagulation deficiencies by modified U1 snRNAs. His research activity has contributed to discover genetic mechanisms of hypercoagulability in combined APC resistance and FV deficiency, and in FVII and LDLR, as modulator of factor levels and thrombosis risk in CVD. He extended the characterization of Haemostasis components in Multiple Sclerosis and characterized FIX activation site mutations and genetic variation in VWF/FVIII receptors contributing to FIX and FVIII PK variability, respectively.
Key Publications
1. Branchini A, Morfini M, Lunghi B, Belvini D, Radossi P, Bury L, Serino ML, Giordano P, Cultrera D, Molinari AC, Napolitano M, Bigagli E, Castaman G, Pinotti M, Bernardi F; GePKHIS Study Group of AICE. F9 missense mutations impairing factor IX activation are associated with pleiotropic plasma phenotypes. J Thromb Haemost. 2022 Jan;20(1):69-81. doi: 10.1111/jth.15552.
2. Lunghi B, Morfini M, Martinelli N, Balestra D, Linari S, Frusconi S, Branchini A, Cervellera CF, Marchetti G, Castaman G, Bernardi F. The Asialoglycoprotein Receptor Minor Subunit Gene Contributes to Pharmacokinetics of Factor VIII Concentrates in Hemophilia A. Thromb Haemost. 2021 Aug 18. doi: 10.1055/a-1591-7869.
3. Branchini A, Ferrarese M, Campioni M, Castaman G, Mari R, Bernardi F, Pinotti M. Specific factor IX mRNA and protein features favor drug-induced readthrough over recurrent nonsense mutations. Blood. 2017 Apr 20;129(16):2303-2307. doi: 10.1182/blood-2016-09-738641.
4. Martinelli N, Girelli D, Lunghi B, Pinotti M, Marchetti G, Malerba G, Pignatti PF, Corrocher R, Olivieri O, Bernardi F. Polymorphisms at LDLR locus may be associated with coronary artery disease through modulation of coagulation factor VIII activity and independently from lipid profile. Blood. 2010 Dec 16;116(25):5688-97. doi: 10.1182/blood-2010-03-277079.
5. Casari C, Pinotti M, Lancellotti S, Adinolfi E, Casonato A, De Cristofaro R, Bernardi F. The dominant-negative von Willebrand factor gene deletion p.P1127_C1948delinsR: molecular mechanism and modulation. Blood. 2010 Dec 9;116(24):5371-6. doi: 10.1182/blood-2010-02-268920.