Pharmacokinetics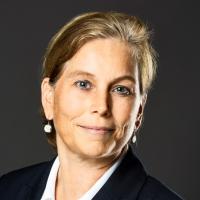 After completing her medical training at the Faculty of Medicine in Leiden, she started her subspecialty training in pediatrics in Rotterdam, at the Erasmus University Medical Center/Erasmus MC Sophia Children's Hospital, followed by her fellowship pediatric hematology. She completed her thesis entitled "Neurofibromatosis type 1: A clinical and molecular genetic study".
Dr Cnossen's research fields are inherited bleeding disorders, sickle cell disease and thalassemia, patient-reported outcomes (PROs) and patient-experience measures (PREMs), rare diseases in general.
Key Publications
1. van Moort I, Preijers T, Bukkems LH, Hazendonk H, van der Bom JG, Laros-van Gorkom BAP, Beckers EAM, Nieuwenhuizen L, van der Meer FJM, Ypma P, Coppens M, Fijnvandraat K, Schutgens REG, Meijer K, Leebeek FWG, Mathot RAA, Cnossen MH, group O-Cs. Perioperative Pharmacokinetic-Guided Factor Viii Concentrate Dosing in Haemophilia (Opti-Clot Trial): An Open-Label, Multicentre, Randomised, Controlled Trial. Lancet Haematol. 2021;8(7):e492-e502.
2. Cnossen MH, Aarsen FK, Akker SLVD, Danen R, Appel IM, Steyerberg EW, Catsman-Berrevoets CE. Paediatric Arterial Ischaemic Stroke: Functional Outcome and Risk Factors. Developmental Medicine and Child Neurology. 2010;52(4):394-9.
3. Fijnvandraat K, Cnossen MH, Leebeek FWG, Peters M. Diagnosis and Management of Haemophilia. BMJ (Online). 2012;344(7855).
4. Ragni MV, Croteau SE, Morfini M, Cnossen MH, Iorio A, the Subcommittee on Factor Viii FIX, Rare Bleeding D. Pharmacokinetics and the Transition to Extended Half-Life Factor Concentrates: Communication from the Ssc of the Isth. Journal of Thrombosis and Haemostasis. 2018;16(7):1437-41.
5. Hazendonk HCAM, Lock J, Mathôt RAA, Meijer K, Peters M, Laros-van Gorkom BAP, van der Meer FJM, Driessens MHE, Leebeek FWG, Fijnvandraat K, Cnossen MH. Perioperative Treatment of Hemophilia a Patients: Blood Group O Patients Are at Risk of Bleeding Complications. Journal of Thrombosis and Haemostasis. 2016;14(3):468-78.