Member Profile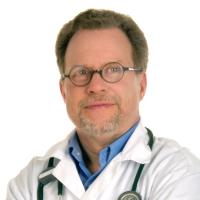 Dr. Jean St-Louis obtained his medical degree at McGill University. He completed his fellowship in hematology and oncology, at the Université de Montréal and Memorial Sloan-Kettering Cancer Center. Dr. Jean-St-Louis is an active member of the hemato-oncology service at Hôpital Maisonneuve-Rosemont, in Montreal and an associate professor in the department of medicine at the University of Montreal. He is co-director of the Hemophilia Treatment Center of CHU Sainte-Justine, and co-founder of the Quebec Reference Center for inhibitors. He is a past president of the Association of Hemophilia Clinic Directors of Canada. Dr. St-Louis' research focus is in the fields of hemophilia and coagulation inhibitors.
Key Publications
St-Louis J, Urajnik DJ, Menard F, Cloutier S, Klaassen RJ, Ritchie B, Rivard GE, Warner M, Blanchette V, Young NL. Generic and Disease-Specific Quality of Life Among Youth and Young Men with Hemophilia in Canada. BMC Hematol. 2016 May 5;16:13. doi: 10.1186/s12878-016-0052-x.
Charlebois J, Rivard GE and St-Louis J. Management of acquired von Willebrand Syndrome. Transfusion and Apheresis Science, 2018. doi.org/10.1016/j.transci.2018.10. 012.
Mizrahi T, Doyon K, Dube E, Bonnefoy A, Warner M, Cloutier S, Demers C, Castilloux JF, Rivard GE, St-Louis J. Relapse Pattern and Long-Term Outcomes in subjects with Acquired Haemophilia A. Haemophilia, 2019. DOI: 10.1111/hae.13685
St-Louis J. Bleeding in acquired hemophilia: have we figured it out? Blood (2020) 136 (3): 262–264.
Dubé E, Merlen C, Bonnefoy A, Gauthier J, Castilloux JF, Cloutier S, Demers C, Sabapathy CA, St-Louis J, Vezina C, Warner M, Rivard GE. A prospective surveillance study in haemophilia B patients following a population switch to recombinant factor IX (nonacog gamma). Haemophilia, 2021. Feb 8. doi: 10.1111/hae.14273
Publications
Evaluating international Haemophilia Joint Health Score (HJHS) results combined with expert opinion: Options for a shorter HJHS.
Citation
Haemophilia. 2020 Oct 15. doi: 10.1111/hae.14180. Epub ahead of print. PMID: 33058441.
Reference Ranges of HJHS Scores in Healthy Adult Males without Hemophilia
Citation
Research Practice in Thrombosis and Haemostasis 2020; 4 (S1): 521, PB1032.
Reference Ranges of HJHS Scores in Healthy Adult Males without Hemophilia
The 2020 Virtual Congress of the International Society on Thrombosis and Haemostasis (July 12 - 14, 2020)
Elevated HJHS scores in healthy adult males without hemophilia
The XXXI World Federation of Hemophilia Congress (May 20 -24, 2018 – Glasgow, Scotland)
Elevated HJHS Scores in healthy adult males without hemophilia
Citation
Haemophilia 2018; 24 (S5): 176, W- FPMED01- 002