Member Profile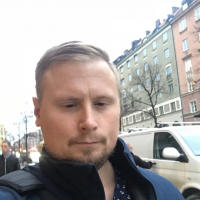 Mr. Asphdahl currently works as a physiotherapist in Stockholm, Sweden in the hemophilia center of Astrid Lindgrens's Children's Hospital, Karolinska University Hospital. He completed his BSc in physiotherapy in 2010 and later completed his MSc in physiotherapy in 2017. Mr. Asphdahl has spent 5 of his 8 years of experience as a physiotherapist, working in hemophilia. He plans to bring light on ways that can improve the evaluation of children between the ages of 4-10 using the HJHS.
Key Publications
Comparison of joint status in children with haemophilia A using ultrasound and physical examination. Aspdahl M, Viljakainen H, Petrini P, Ranta S. European Journal of Physiotherapy. 2018;20(3):172-7.
Using routine Haemophilia Joint Health Score for international comparisons of haemophilia outcome: standardization is needed. Nijdam A, Bladen M, Hubert N, Pettersson M, Bartels B, van der Net J, LiesnerR, Petrini P, Kurnik K, Fischer K. Haemophilia. 2016 Jan;22(1):142-7. doi: 10.1111/hae.12755. Epub 2015 Jul 14
Publications
Evaluating international Haemophilia Joint Health Score (HJHS) results combined with expert opinion: Options for a shorter HJHS.
Citation
Haemophilia. 2020 Oct 15. doi: 10.1111/hae.14180. Epub ahead of print. PMID: 33058441.