Member Profile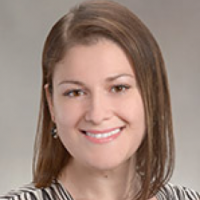 Dr. Bakeer had received her medical degree from the University of Jordan in 2006 and later completed a transitional specialized Pediatric Hematology, Oncology residency at King Hussein Cancer Centre in Amman, Jordan. Subsequently, she completed her residency in Pediatric and Adolescent Medicine at the Cincinnati Children's Hospital Medical Center, where she also fulfilled her fellowship in Pediatric Hematology, Oncology and Bone Marrow Transplantation. Dr. Bakeer currently specializes in hemostasis and is interested in pediatric stroke and thrombosis. She founded and currently leads the multidisciplinary pediatric and neonatal stroke team at Peyton Manning Children's Hospital in Indiana. She is also an extremely involved mentor in the School of Osteopathic Medicine's Meaningful Mentorship Program at Marian university and is driven to develop programs for the early detection and prevention of physician and medical student burnout. Dr. Bakeer had addressed the role of POC-MSKUS in early detection and management of joint disease in hemophilia at numerous workshops in national and international conferences, including the American Society of Hematology and the American Society of Pediatric Hematology/ Oncology annual meetings and the 1stHemophilia Ultrasound Global Forum in Sorrento, Italy.
Key Publications
Omar Niss, Charles T. Quinn, Adam Lane, Joshua Daily, Phillip R. Khoury, Nihal Bakeer, Thomas R.Kimball, Jeffrey A.Towbin, Punam Malik and Michael D.Taylor.
Cardiomyopathy with restrictive physiology in sickle cell disease.
Nihal Bakeer,Jeanne James, Swarnava Roy, Janaka Wansapaura, Shiva Kumar Shanmukhappa, John N.Lorenz, Hanna Osinska, Kurt Backer, Anne- Cecile Huby, Archana Shrestha, Omar Niss, Robert Fleck, Charles T. Quinn, Michael D. Taylor, Enkhsaikhan Purevjav, Bruce J. Aronow, Jeffrey A. Towbin and Punam Malik.
Sickle cell anemia mice develop a unique cardiomyopathy with restrictive physiology
N. Bakeer
A new wave in the evaluation of haemophilic arthropathy
Sarah A. Hall, Emily Riehm Meier, Sweta Gupta, Charles Nakar, Angeli Rampersad, Nihal Bakeer, Brandon Hardesty, Manjusha Kumar.
Clinical features of children, adolescents, and adults with coexisting hypermobility syndromes and Von Willebrand disease
Brian R. Branchford, Julie Jaffray, Stacy E. Croteau, Michael Silvey, Nihal Bakeer, James D. Cooper, John H. Fargo, Lingyun Ji, Richard Sposto
Risk factors for Hospital- Acquired Venous Thromboembolism in Children: Findings from the Children's Hospital-Acquired Thrombosis (CHAT) Registry