Member Profile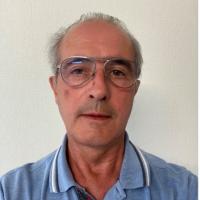 Dr Thierry Lambert is a consultant in hematology, specialized in hemophilia and rare constitutional bleeding disorders. After having been medical director of blood transfusion service in the Bicêtre AP-HP Hospital, Paris, France until 1997, he then acted as Director of the Regional Hemophilia Treatment Center (CRTH) in the same location and was Regional Hemophilia Coordinator. He is a member of the Steering Committee of the European Hemophilia Safety surveillance (EUHASS). He is also co-chair of the international working group on prophylaxis (IPSG) and member of the scientific committee of the French Hemophilia Association (AFH), national patient organization, member of the WFH. Principal investigator or sub investigator in more than ten studies focusing on the treatment of hemophilia.
Key Publications
Practical aspects of extended half-life products for the treatment of haemophilia.
Lambert, T ; Benson, G ; Dolan, G ; Hermans, C ; Jiménez-Yuste, V ; Ljung, R & al
Ther Adv Hematol 2018
Prophylaxis re-visited: the potential impact of novel factor and non-factor therapies on prophylaxis.
Carcao, M ; Lambert, T ; Leissinger, C ; Escuriola-Ettingshausen, C ; Santagostino, E ; Aledort, L
Haemophilia 2018
A national French non interventional study to assess the long-term safety and efficacy of reformulated nonacog alfa.
Lambert, T ; Rothschild, C ; Volot, F ; Borel-Derlon, A ; Trossaërt, M ; Claeyssens-Donadel, S & al
Transfusion 2017
Practical considerations for nonfactor-replacement therapies in the treatment of haemophilia with inhibitors
Jimenez-Yuste Victor Auerswald Gunter ; Benson Gary ; Dolan Gerry ;Lambert Thierry Santagostino ElenaZupancic Salek Silva
Haemophilia 2021